Empowering Women With Dignity & Respect
Transitional Living for Women Recovering from Substance Abuse and their Children
---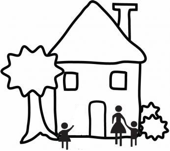 Haven4Change offers a structured living environment designed to provide a continuum of treatment and helps stabilize the functional and emotional aspects of a woman's life. It offers women the opportunity to reunite with their children and demonstrate that they are able to resume custody.
For those who are financially or emotionally bankrupt, they can connect with social services for food stamps, vocational services for job development, and counseling services for their mental and relational problems.
Our goal is to assist these women in becoming productive members of society while living a drug-free lifestyle.